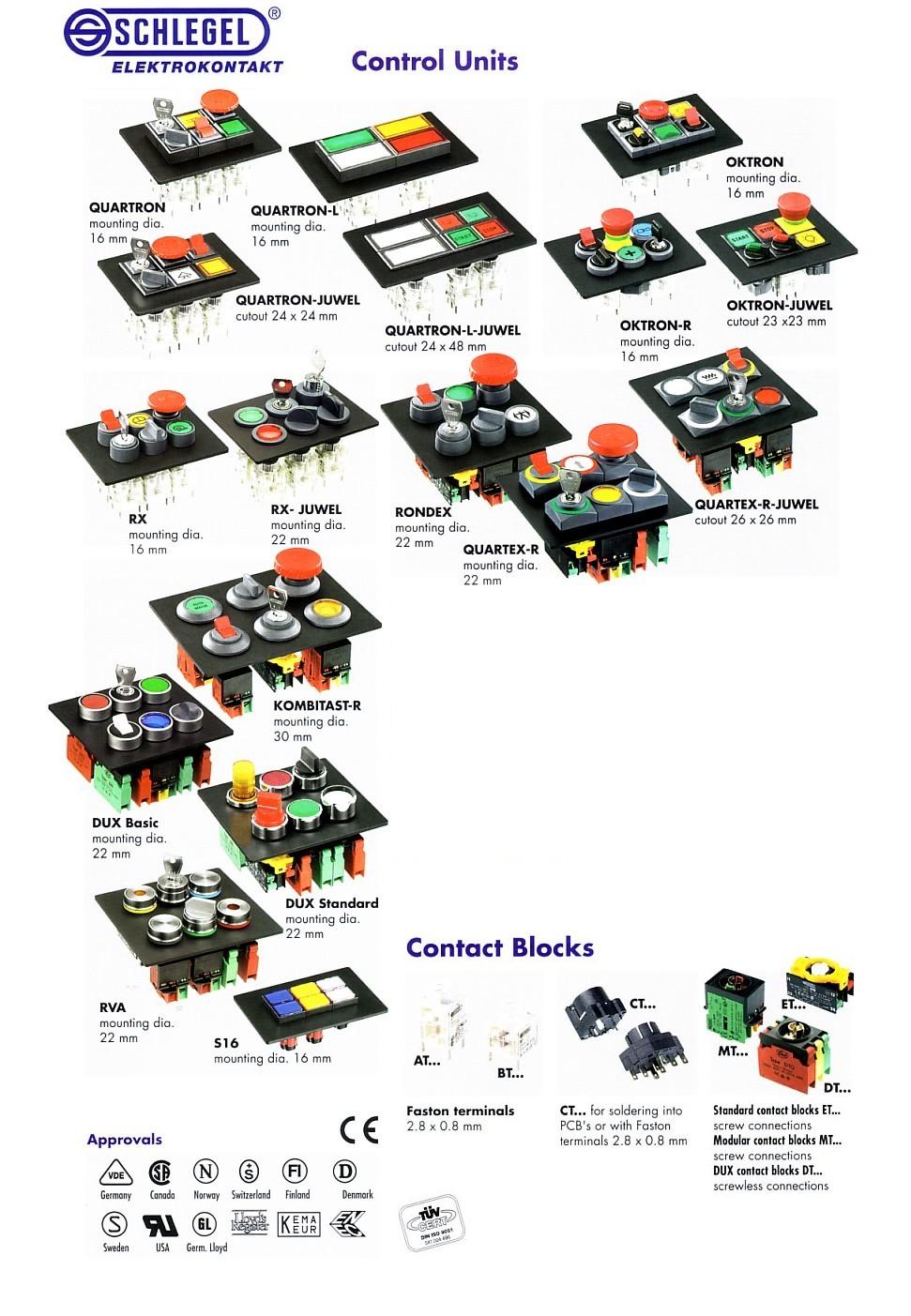 Schlegel Control Units and Pilot Lights distinguish by their perfect function and modern design. All control units are generally available in a watertight version according to IP65 (except series S16).
A great variety of pilot lights and actuators, such as pushbutton heads, toggle heads, selector heads, momentary mushbutton heads, emergency-stop heads, momentary selector heads, rotary locks and key-operated pushbuttons ensure high flexibility in every field of application.
The contact blocks of type series AT... and the PCB-mount types CTP... fit the series QUARTRON, QUARTRON-JUWEL, QUARTRON-L-JUWEL, RX and RX-JUWEL. The type series BT... and CT... are suitable for OKTRON, OKTRON-JUWEL and OKTRON-R. For the series QUARTEX-R, QUARTEX-R-JUWEL, RONDEX, RVA and KOMBITAST-R use either the modular contact block systems MT... (with screw connections) or DT... (screwless, out of the DUX series), or the standard contact blocks ET...